Skip to Content
We Offer Dental Implants to Improve Your Smile
Everyone deserves to have a full set of functional, aesthetically-appealing teeth. But tooth loss due to decay, gum disease, or injury can keep you from having the complete smile you desire. Challenger Family Dental can help. We offer dental implants to our patients in Clayton, NC to replace the gaps in their teeth and restore their beautiful smiles. Our staff of dental professionals has extensive industry experience and is committed to offering the best oral healthcare in the region. We use state-of-the-art equipment in a welcoming environment to allay any of your apprehensions about dentistry services. If you think dental implants may be right for you, call our friendly team today to learn more.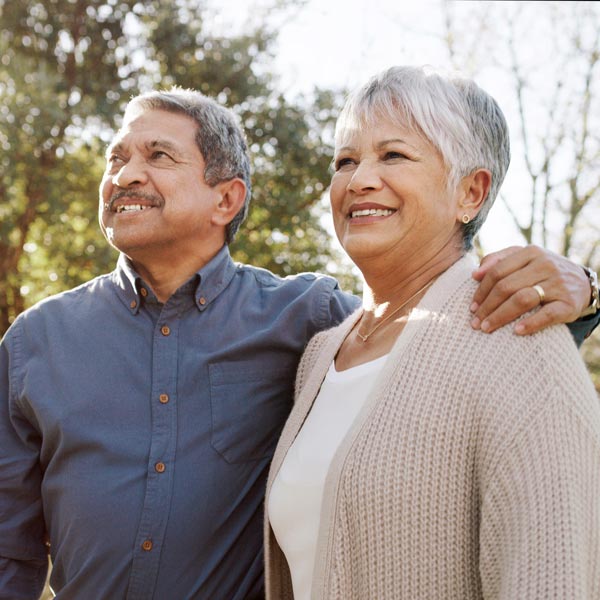 Determining if Dental Implants Are Right for You
Tooth loss is not an uncommon occurrence, but it is an issue that must be addressed quickly. If you are missing teeth, the resulting gaps could lead to oral shifts that affect the surrounding teeth or your bite. Tooth loss may even begin to affect your bone structure if you neglect dental care. But dental implants can resolve or prevent these problems. They are replacement tooth roots that provide foundations for fixed or removable replacement teeth. We will perform a consultation to determine if they are right for you. Ideal candidates have healthy gums and sufficient bone to hold the implants in place. They also practice good oral hygiene habits and visit a dentist regularly. With proper care, dental implants will last a lifetime.
Understanding the Dental Implants Process
Challenger Family Dental is a leading provider of dental implants. We understand procedures of any kind can be concerning, but our team will explain every step of the process to ensure you are comfortable before beginning. We start by outlining a personalized treatment strategy to address your needs. Dental implants are intended to be long-lasting solutions, so it is essential to create a plan that works for you. The first stage of the process involves placing the tooth root implant – a small titanium post – into your missing tooth's bone socket. We then must allow six to 12 weeks for the jawbone to heal. During this time, the bone will grow around the post and anchor it to your jaw. Next, we will attach a small connector post called an abutment to the anchor. This abutment will hold your replacement tooth. We will create your replacement tooth using impressions of your mouth to match your spacing and bite perfectly. Finally, we will attach your replacement tooth to the abutment to complete your smile.
The Benefits of Dental Implants
The most apparent benefit of dental implants is an improved appearance. Without gaps in your teeth, you are much more likely to smile and laugh freely in public. But our patients in Clayton, NC noticed an abundance of other benefits from dental implants, including:
Convenience
Durability
Easier eating
Enhanced comfort
Higher self-esteem
Improved speech
Improved oral health
Contact Challenger Family Dental to Schedule an Appointment